Did you know that properly pruned trees live longer and retain a pleasing, natural appearance? Tree trimming and pruning encourages air circulation which reduces disease incidence and the possibility of damage from high winds. Tree trimming also removes unhealthy or dangerous limbs that can easily fall in severe weather and allows more sunlight reach your understory plants.
Have a question or concern, please give us a call: (770) 722-4944.
Why Prune Trees & Shrubs?
---
Pruning is essential not only to keep your trees and plants beautiful and help them grow correctly, but can also help prevent problems such as falling limbs in the future. Some reasons to prune your trees and bushes are:
Remove dead or dying branches injured by disease, severe insect infestation, animals, storms, or other adverse mechanical damage.
Cutting back branches that rub together.
Removal of branch stubs
Have hazardous trees taken down
Remove weak or narrow-angled tree branches that overhang homes, parking areas, and sidewalks – anyplace falling limbs could injure people or damage property
Eliminate branches that interfere with street lights, traffic signals, and overhead wires.
For security purposes, prune shrubs or tree branches that obscure the entry to your home
The late dormant season is best for most pruning. Pruning in late winter, just before spring growth starts, leaves fresh wounds exposed for only a short length of time before new growth begins the wound sealing process. Another advantage of dormant pruning is that it's easier to make pruning decisions without leaves obscuring plant branch structure. Pruning at the proper time can avoid certain disease and physiological problems.
Unfortunately there are times trees must be removed to help maintain the safety of a specific area or site. Eliminating dead or dying trees that could possibly fall or otherwise pose a risk to either your or your neighbor's property is an important form of hazard prevention. While we, of course, want to keep trees healthy and beautiful whenever we can, we also understand that sometimes a tree simply needs to go - and that's where we come in!
Tree Removal is a very dangerous job and should be kept to the professionals. Never attempt to cut any trees down yourself using a ladder and a saw! That is the worst thing to do.  The injury rate among tree trimmers and pruners is 697.9 per 10,000 full-time workers compared with a rate of 106.4 across all industries. Tree removal is one of the most hazardous areas of arboriculture and must be handled with extreme care, and our professionals are both trained an insured for this exact reason.
If you have a tree that you feel should be removed from your home or property please feel free to call us at (770) 722-4944 or request a quote online.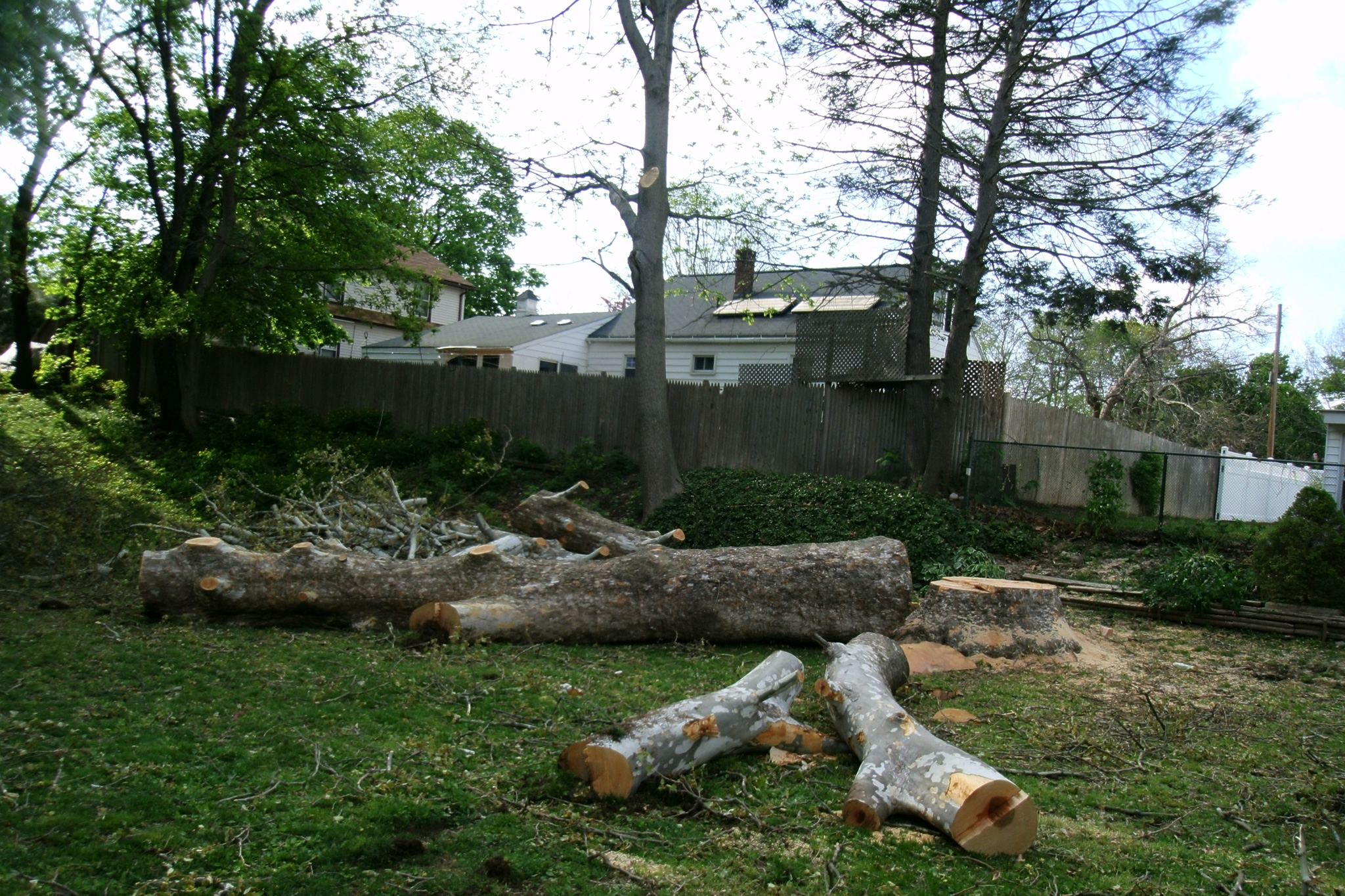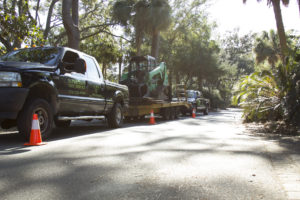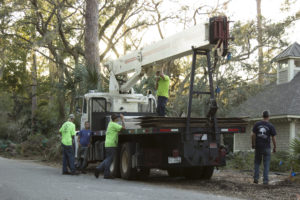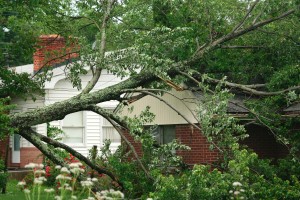 Dangerous trees are not just trees that are on the verge of falling over - these are also classified as trees that have fallen on properties and pose a current threat to others. These types of trees must be removed immediately and without delay!